By Car
Our guide to dropping off and picking up passengers.
Dropping off passengers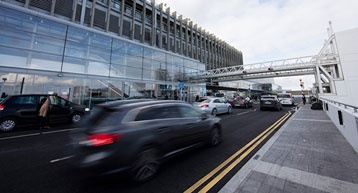 Dublin Airport provides designated set down zones for anyone wishing to drop off passengers for a flight. These zones are located outside both Terminal 1 & Terminal 2.
Motorists should follow signs for T1 Departures or T2 Departures to access these set down areas. Please note for security and passenger safety unattended cars will be towed away immediately.
Unattended vehicles
For security and passenger safety reasons, vehicles should not be left unattended at any time. Any vehicle left unattended outside a Terminal will be either clamped or towed by the airport police.
There is a charge of €140 for recovery of the vehicle. If the vehicle is not collected on the day it is removed there is a further €35 charge for each day's storage.
Additional facilities
Circle K  features a café and hot food deli, Wi-Fi internet access, electric vehicle charge, car wash and a pay at pump facility.
In line with government regulations McDonald's Drive Thru will only be operating a takeaway and drive-thru service.
Picking up passengers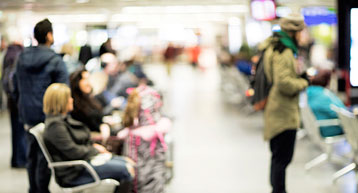 Should you be picking up passengers please avail of our short stay multi storey car parks.
These car parks are clearly signposted on approach to both Terminal 1 & 2 and hourly rates start from €3.
For information on temporary traffic management measures on external airport roads please click here.