Dublin Airport currently offers flights to over 200 destinations.
Schedule & Timetables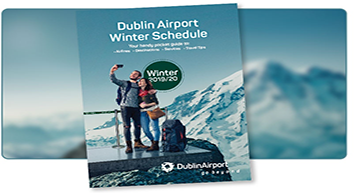 Here you can quickly check the schedules of all the flights departing and arriving at Dublin Airport during the 2019 summer period. 
You can search online for direct destinations and flight timetables or you can download the 2019 Dublin Airport summer timetable.

New Destinations
Discover a world of exciting new destinations now available to travel to, from Dublin Airport.